Upcoming Events
Winnipeg Folk Festival presents...
MONKEYING AROUND WITH STORIES AND MUSIC
Saturday, April 23 | 1-3 p.m.
The Folk Exchange, 203-211 Bannatyne Avenue
Workshop with Kay Stone, Rebecca Hiebert, and Margaret McKenty Hinode Taiko
$15
To register, call the Winnipeg Folk Festival office at 231-0096 or email eo@winnipegfolkfestival.ca THE MONKEY KING and OTHER ASIAN STORIES
with Kay Stone and Rebecca Hiebert
with musical accompaniment by Margaret McKenty of Hinode Taiko
Two shows
May 6 - 7:30 pm
May 7 - 2:00 pm
at AQUA Books, 274 Garry
$10
Selected Past Events
October 11-12, 2010
A Storytelling Guild-sponsored workshop for adults and three performances for grade six students at the East Grand Forks Campbell Library in Minnesota.
October 11, 4-5:30pm - "Storytelling in and out of the Family"
October 12, 3 sessions, 45 min. each - "Learning Without Reading"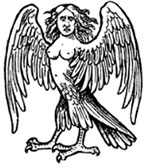 The Winnipeg Fringe Theatre Festival
FOILED BY THE FEATHERY WIFE
July 17-25, 2010
Venue 4 Onstage at the Playhouse, 180 Market Street
Stories by Mary Louise Chown, Tom Roche, and Kay Stone
Music by Michael Cobus and Kevin Scott Stories bring the world into existence, but things are not always what they seem. Devils lurk at the side of the road and feathery wives try to dodge the gates of hell, so keep your wits about you. The Master Storytellers are back to take you to the edge of gloom, laughter and redemption. Music cleanses the palate between stories. "This is the place to come and see master story-weavers at work." 2008 Winnipeg Free Press
Magic of One House Concert
The False Knight on the Road and Others
Music by Michael Cobus and Kevin Scott
Stories by Mary Louise Chown, Tom Roche, and Kay Stone
April 11, 2010 | 7:30-9:00 PM
As part of the month-long exhibit, 50 MANITOBA STORIES
December 5, 2009
Wayne Arthur Gallery, 186 Provencher Blvd (St. Boniface)
The Wine Dark Sea: Tales from Homer's Odyssey
with Jane Cahill and Mary Louise Chown
April 17 and 18, 2009 | 7:30pm nightly
Aqua Books, 274 Garry Street
Skin Deep at The Fringe
with Mary Louise Chown, Tom Roche, and musician Kevin Scott
July 15-26, 2009 | Times TBD
Aqua Books, 274 Garry Street
The Vagina Monologues
with several other readers
March 20 and 21, 2009 | 7pm nightly
Aqua Books, 274 Garry Street
BOOK LAUNCH
McNally Robinson Booksellers and Wayne State University Press present
Some Day Your Witch Will Come
A new book by Kay Stone
Tuesday, September 30, 2008
Prairie Ink Restaurant - Grant Park, 1120 Grant Avenue
Reading at 8pm, book Signing to Follow

Please let you server know that you are celebrating this book launch and receive a complimentary tea or coffee for you and a companion.

A collection of selected writing from Stone's articles and books, 1975-2004, that reflect on the value of fairy tales as adult literature. With her innovative and often unconventional perspective, Stone's work explores women in fairy tales, traditional tales told by contemporary tellers and comparisons of dreams and folktales as artistic expressions. As a whole, this collection is a look at both the evolution of a career and the recent history of fairy-tale scholarship.

www.mcnallyrobinson.com

Magic of One presents
SEVEN DEADLY SINS: STORIES TOLD AFTER THE FALL
at the 21st Annual Winnipeg Fringe Theatre Festival
starring sinners Kay Stone, Tom Roch & Mary Louise Chown, Michael Cobus & Kevin Scott
8:30pm | July 16-19 & July 23, 26, 2008
Aqua Books, 274 Garry Street
This show is 75 minutes
For more info: www.marylouisechown.com and www.winnipegfringe.com

Magic of One Concert Series presents
MAGIC CLOAKS AND CARAVANS: STORIES OF JOURNEYS
with Kay Stone, Jane Cahill, Mary Louise Chown - storytellers
and Claire Marchand - Flamenco dance artist
Friday, March 14, 2008 | 8pm
Unitarian Church Hall, 603 Wellington Crescent
Tickets $12 in advance, $15 at the door
Tickets available at McNally Robinson Booksellers and Prairie Sky Books

During the Winnipeg Fringe Festival
July 24-28, 2007 | 9:30pm nightly
HAMSTER IN A TEA TOWEL:
Badd late night storytelling
Aqua Books, 89 Princess Street
$8 at the door
Magic of One Productions (info: mlchown@shaw.ca)

Illustrated lecture and performance
Friday, March 23, 2007
University of Winnipeg, English Dept.

Performance and talk
Monday, March 5, 2007
HUNTING THE DEMON ELK: WITCHES AND TRICKSTERS IN THE FINNISH EPIC, THE KALEVALA
Colorado State University, English Dept., Fort Collins, CO

Storytelling Concert
WISDOM AND FOLLY
featuring
Kay Stone
Laurie Block

Sunday, November 19, 2006 | 7pm
Cherie Smith JCC Centre, Dayson Board Room, 2nd floor
950 West 41
Vancouver, BC

Storytelling Concert
UNDER THE HARVEST MOON
Featuring
Kay Stone
Mary Louise Chown
Al Thorleifson

Saturday, October 21, 2006 | 7:30pm
Manitou Opera House
Manitou, MB
For further information phone Mary Louise Chown (204-489-6994).

Course
THE OLDEST STORIES IN THE WORLD
Kay will be teaching a six-week non-credit course, The Oldest Stories in the World, for Creative Retirement Manitoba (270 Sherbrook, Winnipeg, MB) from September 26 through October 31. Call Creative Retirement for registration information (204-949-2565).